Should The Web Have An Editorial Board
In an Op-ed in today's New York Times, Cary H. Sherman, the chief executive of the Recording Industry Association of America, accused the tech industry of overstating the risks of the proposed PIPA/SOPA legislation and described the protest by popular web sites as a misuse of power, saying in part. "The hyperbolic mistruths, presented on the home pages of some of the world's most...
I Believe In The Internet - The Content Industry...
I have always believed that the entertainment industry's effort to stop piracy by asking search engines and ISPs to make it more difficult for their users to find pirate sites was the wrong way to solve the problem, but it could never put my finger on why I felt so strongly about it. After all, the entertainment industry argues that they are only targeting the worst pirates and are only asking for...
Big Data
I attended a meetup last night hosted by Chris Dixon an led by Roger Ehrenberg on the topic of big data. There was a lot of talk about algorithms, machine learning, and key value pairs, but as the evening wore on,  I became more convinced that these are tools and the big wins still come from understanding humans more than understanding machines I pushed for an example of a consumer facing web...
What is the next big investment idea?
All of us at USV hate that question. The interrogator is expecting a crisp answer - wireless, local, realtime, or video. In an earlier era, they might have expected gigabit routers, gallium arsenide chips, high capacity flash memory. There's the problem. The next big thing is becoming increasingly abstract. It used to be hardware, then it was software, then web services of various kinds, but...
Headlines
I had an interesting conversation last night about headlines. It started when someone made the observation that the headlines at the Huffington Post were increasingly misleading. Users were beginning to get frustrated when they click through to a story that turned out to be different than expected. As we dug into it, we decided that it was an artifact of the editorial process at the HuffPo....
Ecosystem Management - Is Control Good or Bad
Two posts in the same day illustrate the problems at either extreme of ecosystem management on the web. Apple exerts too much control Firefox too little Is there an obvious middle ground that doesn't create a big management burden? Is there a technical, or architectural solution that would lead to good behavior with out requiring a human referee? I can't say what the solution might...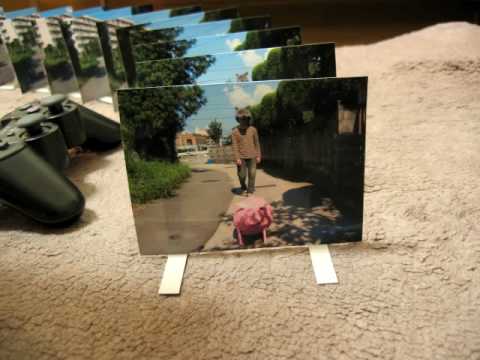 Where You Stand Depends On Where You Sit
Over the weekend, David Carr of the New York Times lost it. He published a piece in the Sunday New York Times in which he suggested a last ditch survival strategy for newspapers. His suggestion: Put up a pay wall Shut out the search engines Say no to cut rate digital ads Merge weak papers in local markets The emotion in the piece felt like an anguished cry from someone cares passionately...
I Hope Larry Lessig is Wrong
Steven Johnson moderated a conversation between Larry Lessig and Shepard Fairey last night at the New York Public Library. The topic was remix culture. The most interesting exchange was when Steven pointed out that remix art seemed poppy and ironic but inherently limited, and Larry replied by arguing that any art that has as big a social impact as Shepard Fairey's Obama poster, or as the...
What's Like Happening to Like Culture?
My partner Albert complained a couple of days ago about the overuse of the word like. Like :-) Albert, I regret its over use. Like Albert, Mary and I also find ourselves constantly saying to our two ten year olds "its not like anything" - just say what you mean. But I think there is something else going on here. I think kids today are so much more self aware than we were when we were...
There Is A Reason For Free And It Ain't VCs
The most intersting thing about Hank Williams post on Friday of last week - Free Is Killing Us - Blame The VC, is the comment thread. Many people take Hank to task for what is a simplistic generalization that has little, if any, basis in fact. Dave McClure provides does a particularly efficient job of it »in most online business categories, it is inherently impossible to start a small...
artificial scarcity
I have always hated the idea of artificial scarcity. It seems like such a waste of society's resources. So I was surprised to stumble across an example that I could not condem out of hand. Mary showed me the work of a photographer that she thinks is really great. I agree the work is great but learned that he prints a limited number of each image to create a market for his work. He like most...
Is there a business here?
Lots of folks I know set up standing queries to search for themselves on the web. It explains why Craig Newmark is so quick to comment on a post that talks about craigslist. 
Personal Technology | Walt Mossberg | AllThingsD →
This article by got me thinking about Apples resurgence. It makes perfect sense that the Mac would be taking market share from Windows/Intel now. We have for the first time arrived a point when PCs are good enough for most things. Earlier, when hard drives were not big enough, graphics cards not fast enough, software not useful enough, the Intel PC and Microsoft operating system improved faster...
what revenue
If you know the revenue model when you start it is not sufficiently disruptive to make a difference
philanthropy has a demand side problem
Kiva and DonorsChose show that the future challenge in philanthropy will be finding and vetting recipients and then measuring the impact of a gift. Kiva has an advantage because measuring success is easy. If the loan got paid back it was a success. It may not have made a huge difference in the borrowers life but they saw a reason to take the loan, and were able to pay it back. Donors choose has a...
A reminder that there are no absolutes
I am a huge fan of the shift to server side applications development. Applications hosted on the server side can co-mingle data in ways that provide value for all of the participants in a network - think page rank.  But as soon as I have settled comfortably into my server side prejudice, I stumble across something that messes up my tidy world. This time it was Xobni, the Outlook plugin that...
Secrecy No Longer Works
In an open network like the internet many things get turned on their head. Yesterday an entrepreneur pointer out to me that in a world where information does not move easily you want to keep your cards close to your vest, but in a world where memes spread quickly you want to share your ideas aggressively because then you will be seen as the originator of the meme. Credit in a world of commoditized...
There Are No Open Web Services
Let's start with a definition. A service is open when anyone can take anything (code, data, etc) from that service and do anything they want with it, without permission from anyone. You might argue that is an extreme definition. I'd agree. But, anything less that that is not open. It is in some way managed by someone. Even open source software would not meet this definition. Most...
is the net changing people or are people changing the net